MEMBER SPOTLIGHT:
BOB & MARYAN SALMI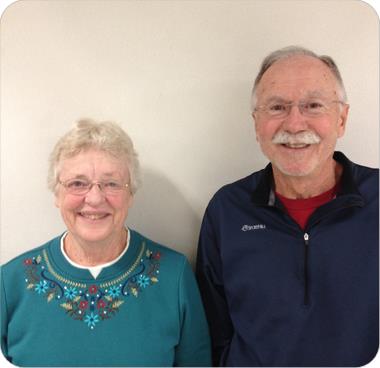 Bob Salmi has been a Y member for 28+ years. Maryan joined him in their wellness journey a little later. They moved here from Minnesota, where they Maryan taught P.E. at the University of Minnesota and Bob taught P.E. at the University High School. Bob didn't like the big city and wanted to move and that is how they ended up in Aberdeen. Of course, Bob also likes to hunt and fish, so it was a good move.
When in Aberdeen, Bob taught elementary P.E. for 30+ years, coached one year of football and was the Head Cross Country Coach from 1971-2003 (32 years). Maryan was a school teacher in Ipswich for 26 years and at the same time she was a Neuromuscular Massage Therapist at Avera in Aberdeen for 16 years. Maryan also worked at Camp Courage for 15 years, which is where she met Rose Kraft, who started Camp Dream Makers when Maryan retired from that position.
Bob used to run in the summers for his workout, but because of his father's health issues, Bob started running year-round in 1976. The running was good for his legs, but he joined the YMCA eventually to gain upper body strength. Today Bob still lifts weights on Mon/Wed/Fri and runs 4 miles. Tues/Thurs he runs 3 miles, Sat he runs 2 miles and takes Sundays off for a day of rest. Bob never thought he would ever run a marathon, but he ran his first one in 1977 and ran 3 more after that. He has also run in the YMCA Bull Run. Bob does not run races anymore, but just for his health. Bob said "any day he can run is a blessing."
Maryan was not as consistent as Bob at the Y for a while when she had 2 jobs and 3 kids at home. Then she retired from teaching and just did massages until she got cancer. Maryan had stage 3C ovarian cancer. She was part of a study at Sanford in Sioux Falls and had chemo for 18 weeks in a row and then every 3 weeks for 11 months after that. (But it saved her life) Due to extensive chemo, Maryan's weight dropped to 95 pounds, she was so weak she could not even twist off the cap to a milk carton. Maryan has had 7 surgeries in the last 3 years. (some were double by-pass heart surgery, knee scope from damaged cartilage, a broken foot, 3 eye surgeries, which they thought could be due to the extensive chemo). She started coming to the Y regularly in the summer of 2011 and started walking, which was an accomplishment when she worked up to 1 mile.
Maryan started adding light weights and worked up to walking 2 miles. Today weather permitting, she rides her bike outside, 10 miles, 5 days a week. (Maryan does not like the stationary bike). She comes to the Y to lift on Mon/Wed/Fri and Tues/Thurs she walks 2 miles. Maryan said the staff she has met at the Y have been great and very helpful. Megan taught her how to use the treadmill and Antione and several others were a great encouragement to her. Maryan said she has more muscle now than she had 20 years ago. In December, Maryan will be cancer-free for 3 years, but still goes in every 3 months for a check up.
Fun Fact: Maryan started knitting prayer shawls to keep her sanity and to give back. Over the last 2 years she has knitted 124 prayer shawls and recently started making chemo hats for people that have lost their hair.
GIRLS INTERSTATE
TOURNAMENT 2014
We'd like to thank you for your past support of YMCA basketball and invite you to take part in the 34th Annual Interstate Tournament to be held December 5 & 6, in Aberdeen. This tournament is for girls grades 3 – 8 and will include teams from the tri – state area. To put on such a large tournament, we have relied on dedicated volunteers and this year is no different.
Participation in this tournament goes much further than the basketball courts you play on and it lasts much longer than just a weekend. The participation of players and fans helps fund a mission to ensure that all youth will have the opportunity to take part in the fun and rewarding experiences we offer each day.
These experiences provide youth with the life skills required to become future leaders, the confidence and self-esteem they desire, and the safety every child deserves.
FOR MORE INFORMATION OR TO REGISTER, PLEASE CONTACT DAN OR LEARN MORE HERE.
PICKLEBALL
COMING TO THE Y
The Y will be offering a Pickleball Clinic on Wednesday, December 10th from 9:00am-12:00pm and 1:30-3:00pm with instructor Elliott Nelson from Pierre, SD.
What is pickleball?
It is a paddle sport created for all ages and skill levels. The rules are simple and the game is easy for beginners to learn, but can develop into a quick, fast-paced, competitive game for experienced players. Want more info? Learn more,
HERE
.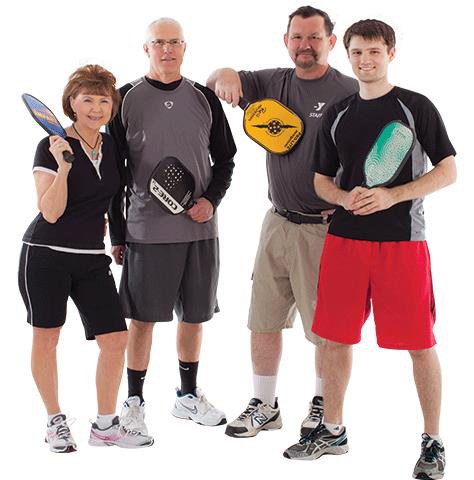 WORTH A
THOUSAND WORDS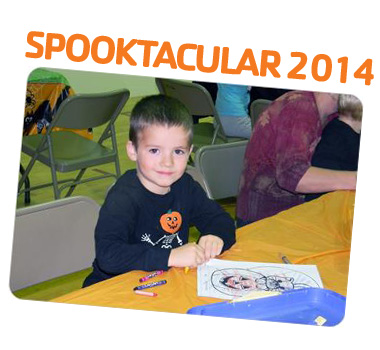 A big thank you goes out to all the volunteers that made this year's annual Spooktacular a HUGE success. We had a total of 48 people who volunteered for this year's event. When we talk about it being a HUGE success we mean it, in that we had over 700 people grace the doors of the YMCA on Friday, October 24.
The children were able to enjoy many activities such as: cupcake walk, coloring contest, haunted maze, and many Halloween carnival games. The children were also able to make a special treat to take home with them in our community rooms. This event wouldn't be as successful without the help of our volunteers, we truly can't thank them enough. This year's popular costume was characters from the Disney movie FROZEN. We had many Elsa's, Anna's and Olaf's at this year's Spooktacular.
TO VIEW MORE PHOTOS OF THE EVENT,CLICK HERE.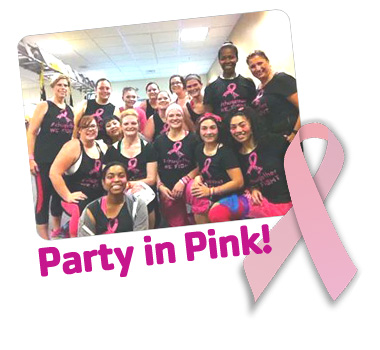 Are you coming to wobble before you gobble?
Check out the Group Fitness classes offered,
HERE
.